Mary Badaoui
Patient Liaison/Administration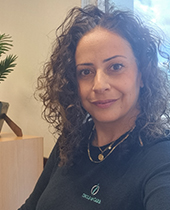 Mary Badaoui
The Circle of Care administration team is here to support and assist you through your weight loss journey.
Our administration staff have very high patient satisfaction standards. We expect that your experience with us should be as friendly and supportive as possible from your very first phone call.
We are here not only to support the practitioners, but also to support our patients.
Mary will help you navigate through your journey as your patient liaison.