In The News
Dr Maher Michel is now consulting out of Suite 2 at Lakeview Private Hospital. For all bookings or enquiries please contact us on or nsw@circleofcare.com.au. GP Referrals to fax: 02 9639 1044.
Christmas Closure 2023
Dr Mark Boccola
Bariatric & Upper GI Surgeon
Now Operating and Consulting at The Sydney Private Hospital Ashfield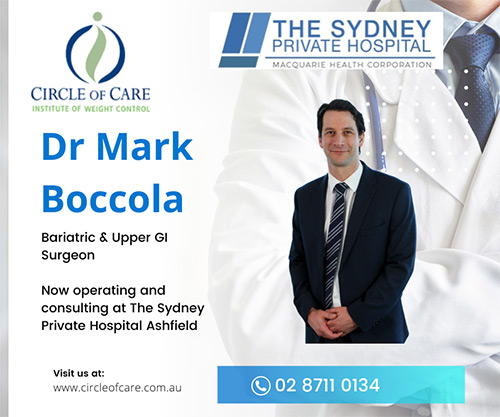 It is the intervention called upon when all other lifestyle treatment options have failed. Over 15,000 weight loss procedures (including gastric banding, gastric bypass and sleeve gastrectomy) were performed in Australia between July 2014 and June 2015.