Gretel YoungBApp Sc.Phy
Physiotherapist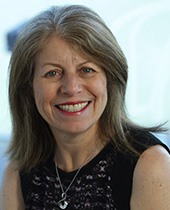 Gretel Young
Gretel trained at Cumberland College of Health Sciences in Sydney, Australia. She obtained a Bachelor of Applied Science in Physiotherapy and worked in a number of metropolitan and country hospitals, as well as the U.K., treating a wide variety of patients and teaching physiotherapy students. She has worked in private practice since 1990.
Gretel has a special interest in manual therapy - the role of muscles in movement and the importance of posture and core stability muscle to develop and maintain spinal health. She is also interested in the role of exercise in long term weight control, and coordinates the exercise component of the Circle of Care Program. She joined the team in 2003.
Gretel believes that exercise is important for everyone, and enjoys educating and motivating people to participate in an active exercise program suited to their lifestyle. She aims to explain the different types of exercise and their purpose, and to encourage patients to make exercise a regular and positive part of their life. As well as educating patients following bariatric surgery.